King Institute is the only organization in India created with a vision to educate people in industry environment .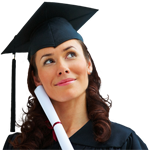 King Institute is committed to Provide high end quality education, training and expertise to enhance the intrinsic abilities of the students and promote their skills . Main motive is to arrange a sound academic environment with the help of industry for a complete learning experience. This is to ensure all round development of students .King institute provides state of art technical and infrastructural knowledge and motivate students to realize their potential. King institute promotes professionalism by training young men and women.

King Institute is an excellent study center , which has collaborations with many top universitics and offers a wide range of courses such as PG Diploma, diploma, arts and science UG and PG courses and engineering courses like BE/ME and B.tech/ M.tech programs. The courses offered by the institute are recognized by the Tamil Nadu government and are also universally accepted and migration from other universitics to our study centre is also possible under situations such as change of jobs / medical ground after submission of NOC.

King Institute offers a wide range of professional, paramedical, law, media, engineering and technical courses. The courses offered by king institute has all the essential approvals like UGC , DEC, AICTE, NCTE and MHRD. King institute has collaborations with universities and the degrees offered are recognized for government jobs in all over India.
The director and the chair person of the institute is Dr.sujatha . The perspective of the director is to evolve the king institute as an excellent center that provides value based education to all through various modes to meet global challenges.

King Institute is a unit of nidhi education and charitable trust and the main aim of the institute is to provide a platform for research and development and create and disseminate excellence in knowledge and to enable its students to take best advantage of their educational oppurtunities. The statutory object of king institute is to disseminate and advance knowledge by providing institutional research and extension facilities in such branches of learning as it may deem fit and shall endeavor to provide students the necessary atmosphere and facilities for the promotion of studies in various disciplinary, inter disciplinary and multi disciplinary studies and to create innovations in education leading to the restructuring of courses.